In December, autumn leaves in Kyoto have also reached the end. Continuing from last time, I inform you the situation of "Kyoto Gyoen".
Tourists have also decreased sharply in the last couple of weeks, but many foreign tourists are still visiting.
Ginkgo of Gyokado
It is the "ginkgo of Gyokado" introduced before.
Leaves on the upper side are completely dropped, but yellow leaves still remain near the ground.
It is a yellow carpet with leaves where one side has fallen.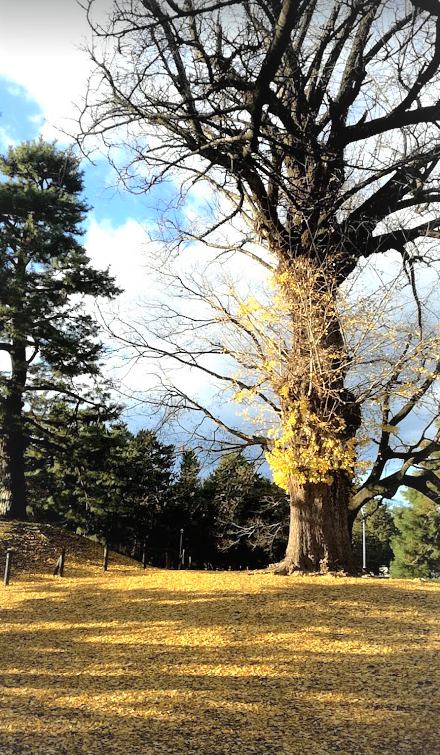 Autumn beautiful leaves
A maple was still left in the north of the "Sakai-machi gate".
At this time, colored leaves will fall easily as the wind blows. The best time to see the autumn leaves is from about 1 week to about 2 weeks, since it is from the time of coloring until the leaves fall.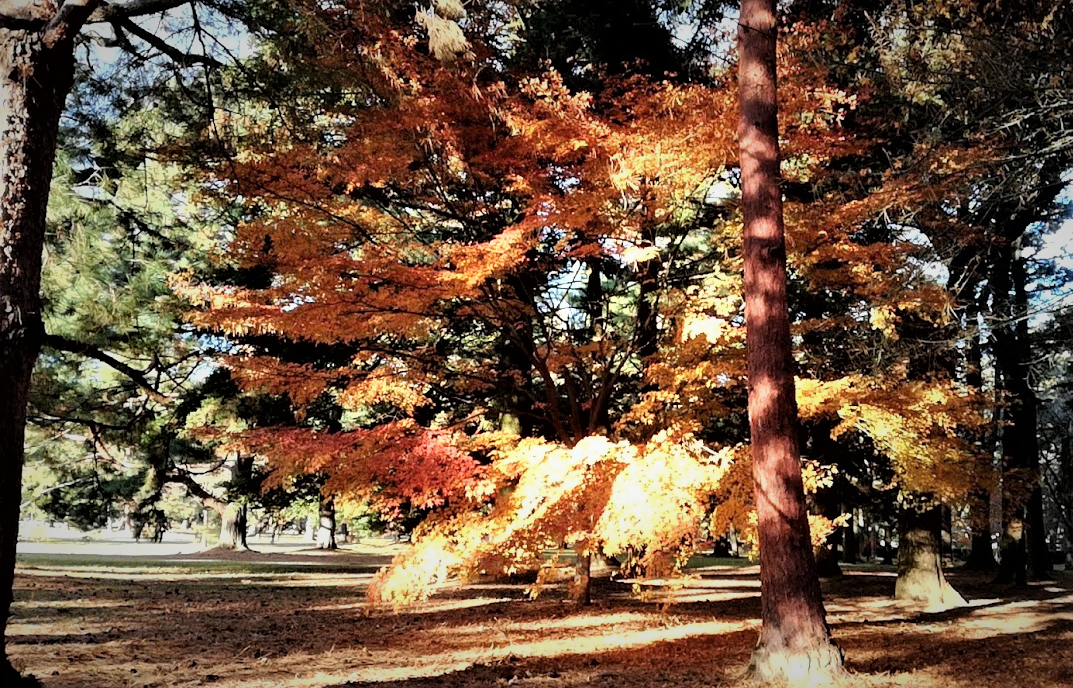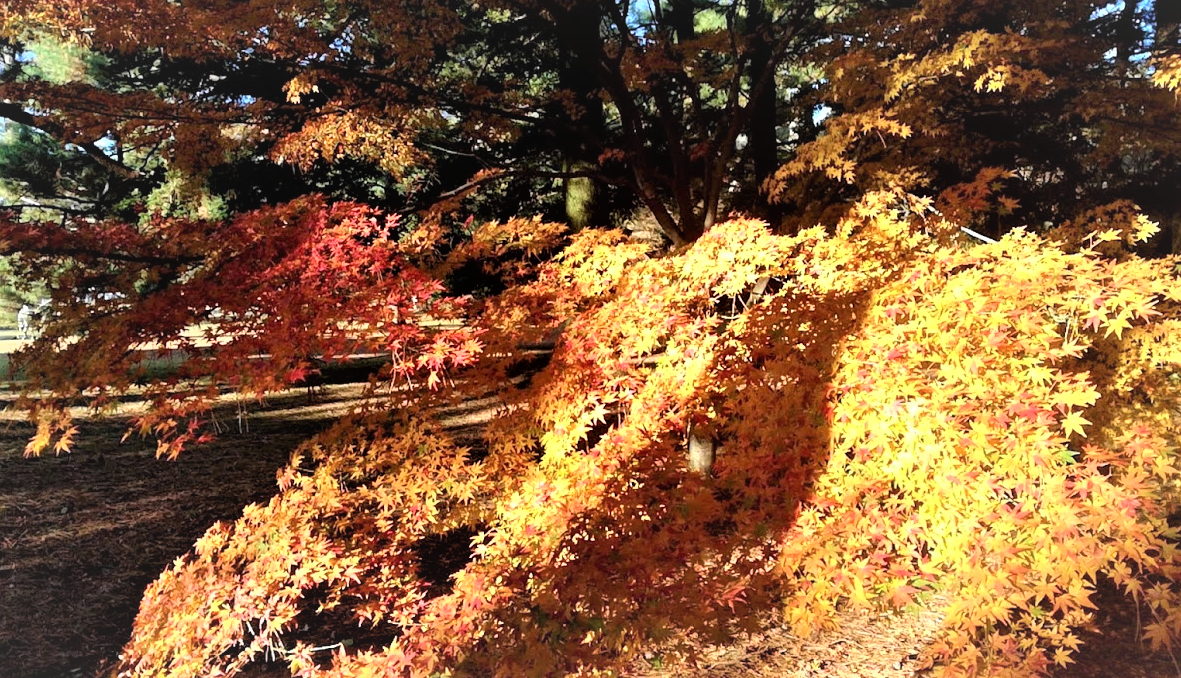 Shirakumo-Shrine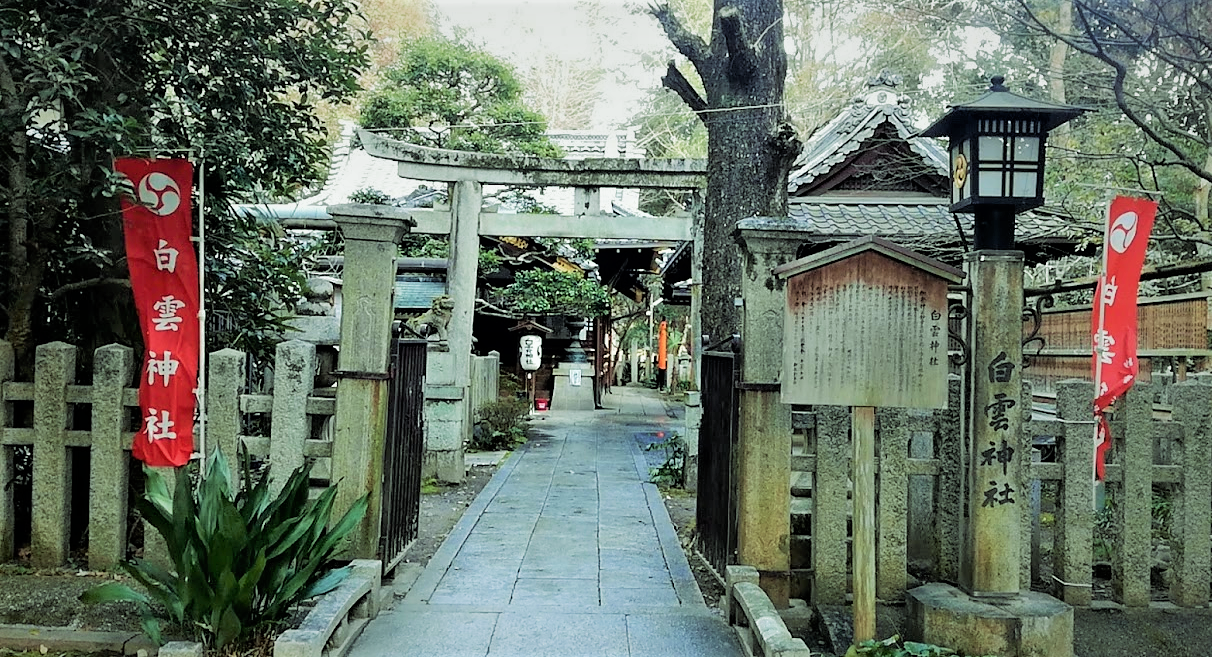 This is Shirakumo-Shrine. There are three big Shrines in the Kyoto Gyoen. Here is one of them.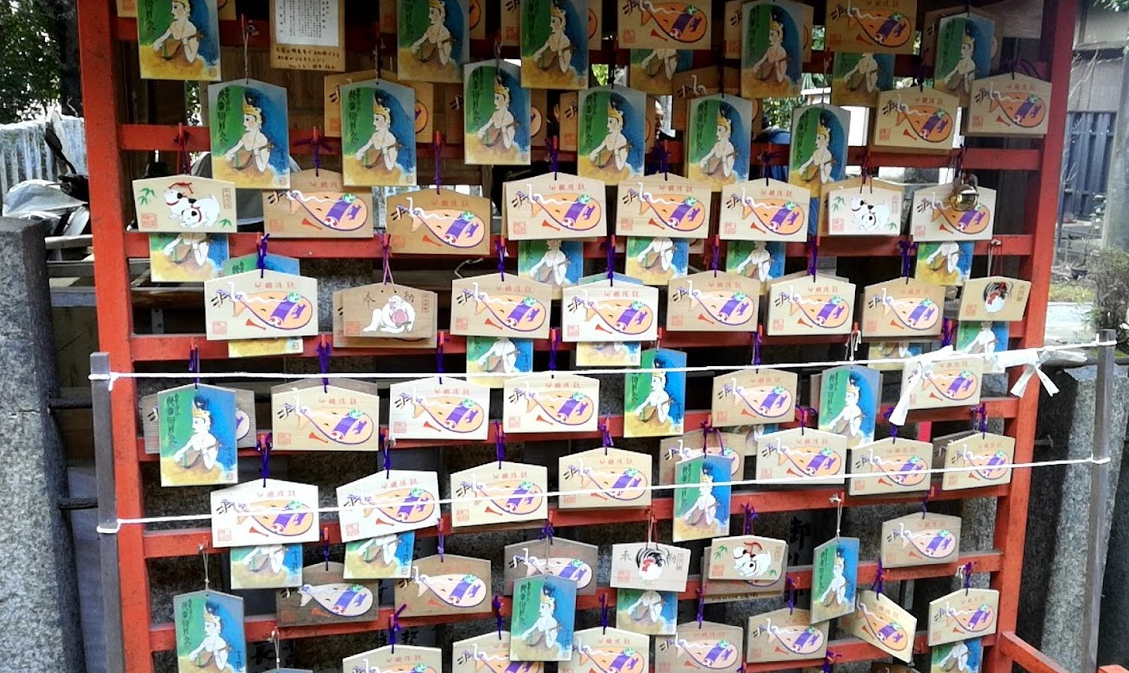 "Benzaiten" is enshrined. Paintings by "Benzaiten" is drawn on the Ema.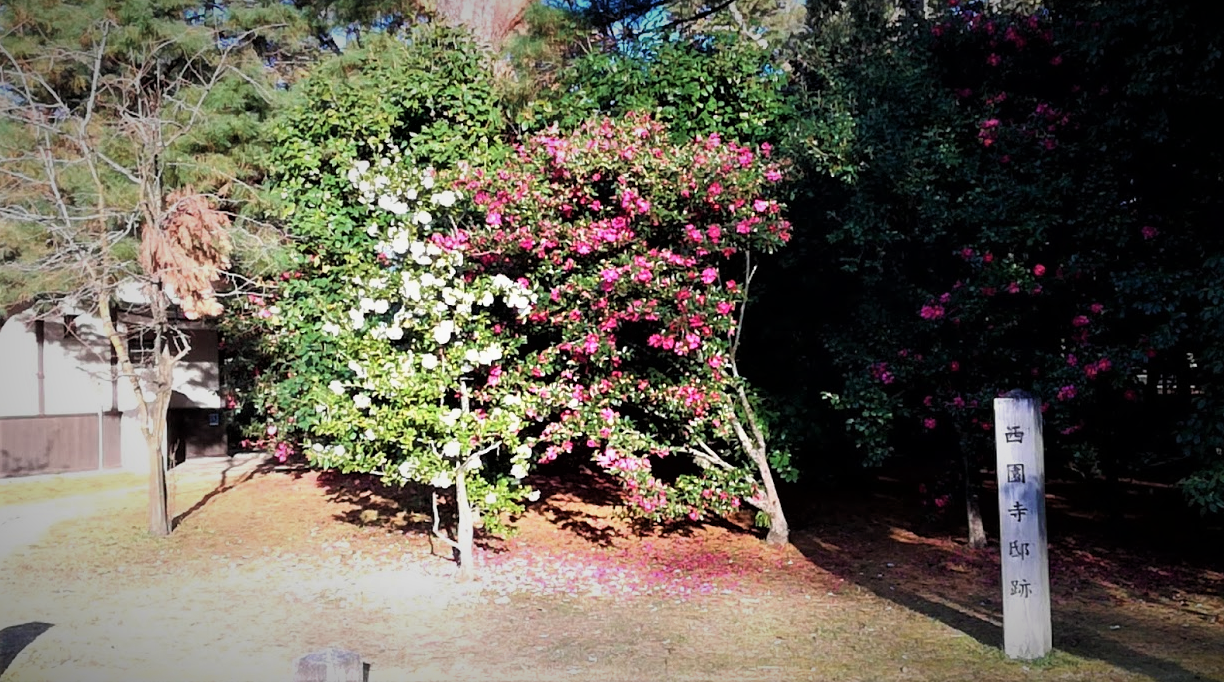 On the northern side of "Shirakumo-Shrine" there is a stone monument of Saionji family. The Saionji dedicated the "Benzaiten".
It is a formal high-ranking family who produced "Saionji kinmochi" later became Prime Minister. The private school "Ritsumeikan" that was established by Saionji was in this area.
There was "Doshisha University" in the Imadegawa near the Kyoto Gyoen, and it was also an accumulation area of academics.
Red and white camellia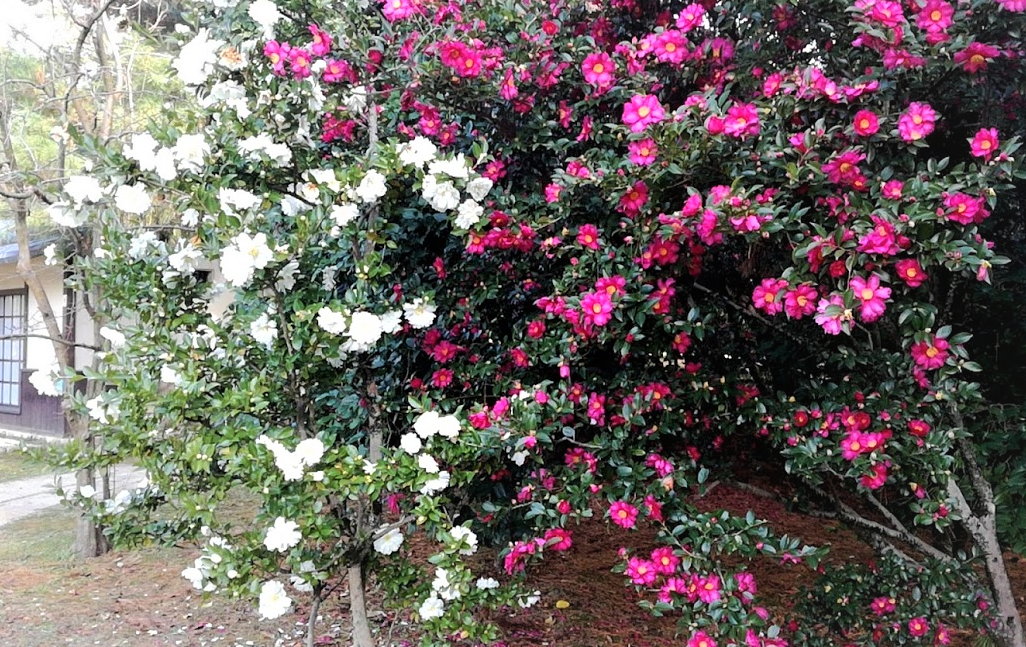 Next to the shrine there is a red and white camellia.